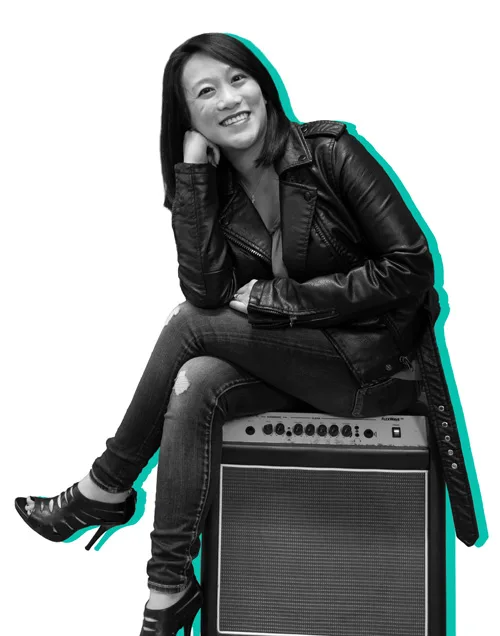 Brand Strategy & Web Design for Ambitiously Thoughtful Businesses
Collaborate with me to confidently present your business to the world and attract your ideal clients.
I partner with innovative brands who want to amplify their presence and transform their industries.
Whether your business empowers people through personal growth or helps build a better, cleaner world for future generations – I'm here as your trusted guide to elevate your business to a place of purpose, authenticity, and newfound confidence.
You want a website that you're proud to send to potential clients. A website to that perfectly aligns with your personality, vision, and goals. A made-for-you digital home that showcases your expertise and delivers results. All while keeping functionality in mind, so you're not stuck with a website you can't (or don't want to) update!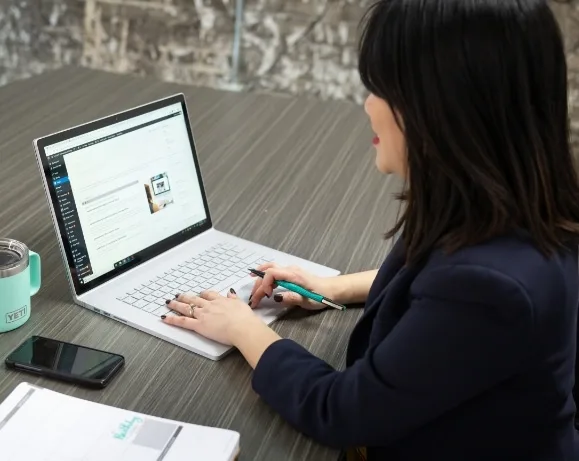 Services to Provide
Insight
to Your Business
As my bank account likes to frequently remind me: funds are not unlimited. This option is great for business owners who may not be ready for an investment in a full-service website design. 
This in-depth analysis identifies how you are showing up on the internet, and what aspects you should focus on to give you the best return on investment. 
Includes: SEO audit, competitor research, website analysis, social media audit, and actionable Roadmap.
From planning your brand strategy, designing your killer website to the development and launch of your website—I got your back! 
I'll analyze your existing brand presence and develop a strategy that honors your goals and values while carving a distinct position in your industry. Every step of this process is influenced by the strategy we create and your day-to-day business activities so your website functions as a tool instead of a hindrance.
Optional Enhancements: Logo Design, Brand Photography, Local SEO, Website Maintenance & Security 
After years of website design & development, I started noticing a need for an after-launch solution for website management support.
Once your website is live, it's important to protect it from malware and hacks, maintain up-to-date tools and content, and optimize your website speed & presence in search results.
Through these Website Care Plan options, I take on the tedious task of managing all these complexities so you can focus on growing your business!
Included Bonuses: Discounted hourly rates, free website policy implementation
How do you start your
Journey?
Click the button below to fill out a Client Application. I need a few details about your business, project goals, timeline, etc. to see if we will be a good fit.
We'll jump on a Discovery call through Zoom to discuss your project further and I'll send you a project proposal to review. 
Once you accept the proposal, you are officially on my schedule and and we will start building confidence in your brand & web presence!
A
Shoutout
From the Founder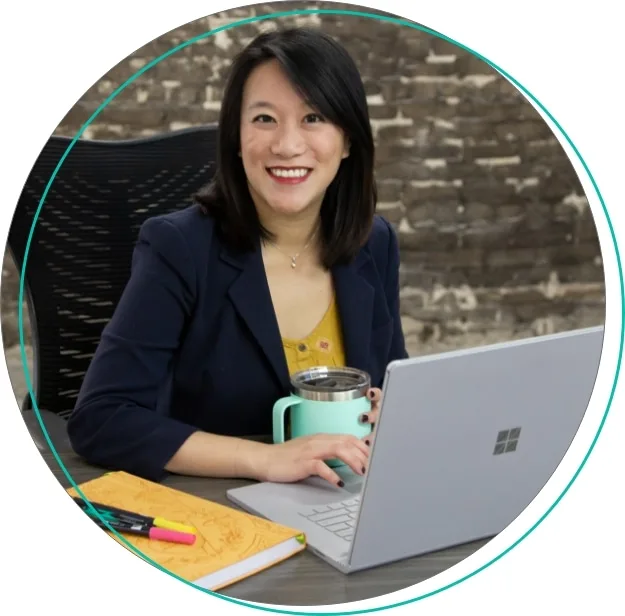 I should've seen the signs that web design was my calling when I was 14 and voluntarily brought home giant iMac computers from technology class so I could finish developing Flash websites. I kept trying to escape this draw to web design, but it kept pulling me back.
With technology constantly evolving and growing, the possibilities of what can be created is endless. That's why strategy is so important and such a big part of our projects. It's the strategy that guides the tools and content used on the website allowing us to future-proof your website for years to come. Once the website is launched, the strategy can continue to influence social media, newsletters, and SEO.
The best part of my job is working with businesses leaving a lasting and positive impact on the world. The services they offer make a difference to their communities and finding ways to amplify those voices through strategy & web design is so important to me.
I look forward to learning more about you and helping you bring your vision to life! 
Resources
For Busy Business Owners
With the landscape of the internet constantly evolving, my goal is to empower business owners with materials that cut out the noise. Helpful resources that will streamline your business and give you more time to focus on your area of expertise. You can find the latest articles on my blog and my most recommended business tools here.
To save you the trouble of constantly checking my website for updates, sign up for my monthly newsletter that has all things related to Branding & Web.